Technical Specifications
| | |
| --- | --- |
| Maximum Load [kg] | 75kg |
| Approvals | TUV and ISO tested |
| Security | Supplied with locks and keys |
| Note | * For models without roof rails * |
| Fixing Method | Attaches to original bolt holes on the roof |
| Information | Complete roof bar system for your vehicle |
| Additional Info | Under-bar with foot position measurements for a quick installation |
| Additional Info | Lower tracks for the invisible connection to the feet |
| Additional Info | Rubber profiles for sealing the lower tracks after the installation |
| Dimensions (mm) L x H x W | 1080 x 22 x 32 |
Bars Design
These beautful silver and aerodynamic Silenzio wing bars bars combine beauty and functionality effortlessly. They also come with a T-Track system on the top of the bars, this allows you to attach most accessories available such as bike racks, roof boxes, surfboard carriers and anything else you can think of. When the T-Track is not in use you can cover this with a rubber insert, this prevents excess noise when travelling.
Design
The mounting kits are designed specifically to fit your car and the foot packs exactly follow the contours of your roof, unlike a lot of roof bars that have much more generic fittings where one model of rack will fit a whole range of different cars and that gives you great confidence when you're fitting the product. The design of these bars is really well thought out, they were clearly designed by group of people who actually use and understand what you need in a roof rack and again that becomes evident when you're fitting them because despite there being quite a lot of separate components they all go together logically and easily. There are some really nice touches too, such as the measurement scale on the underside of the cross bars which helps you position the feet in exactly the right place. The special tightening tool that comes in the kit actually fits into the foot of the bars, and that's where you store it, so you're never searching around the house for the right size allen key again.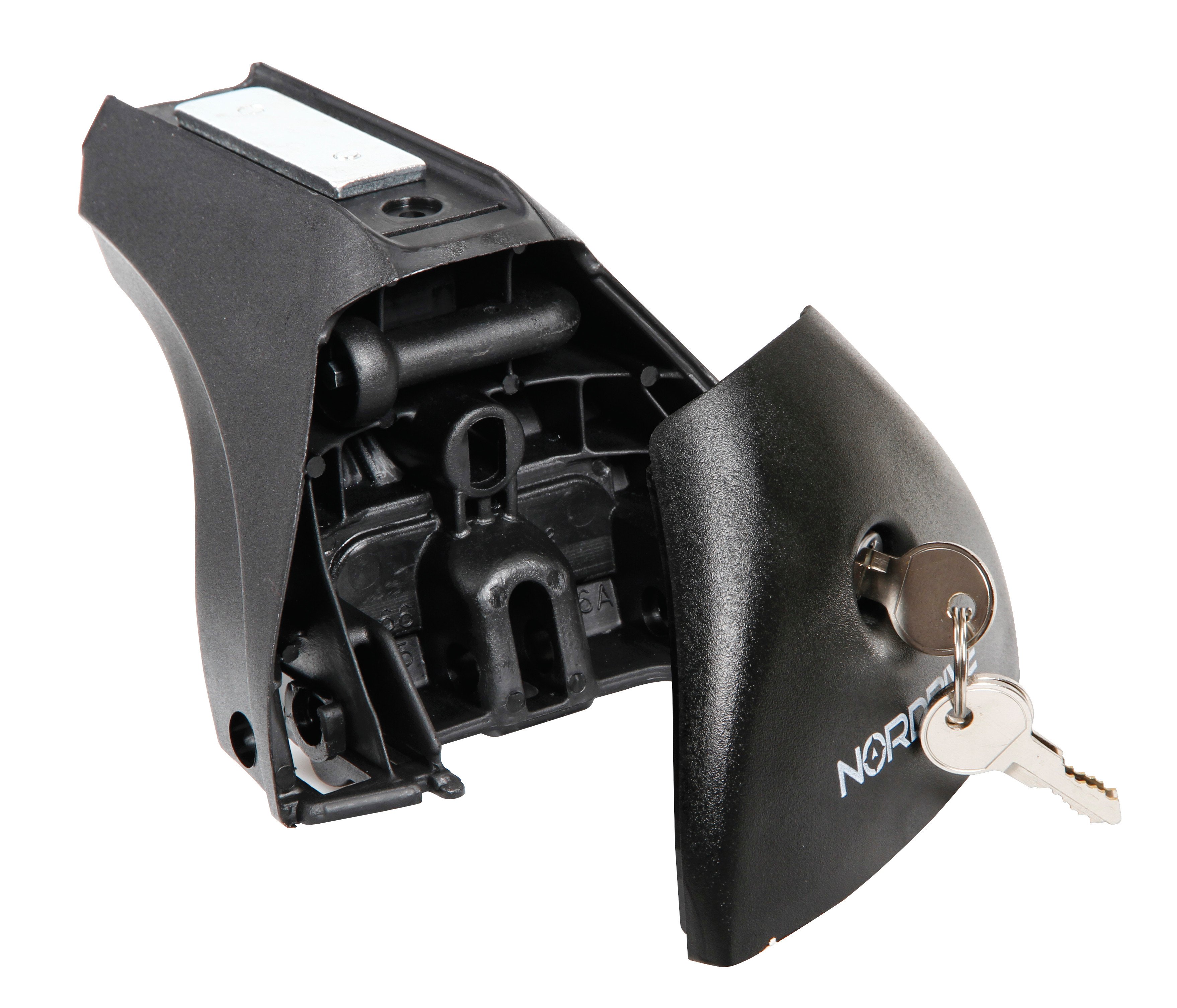 Security
Unlike a lot of our competitors who either supply flimsy locks and keys or charge separately for locks and keys, our roof bars come with quality metal locks and keys included, this will help to prevent theft and give you extra peace of mind.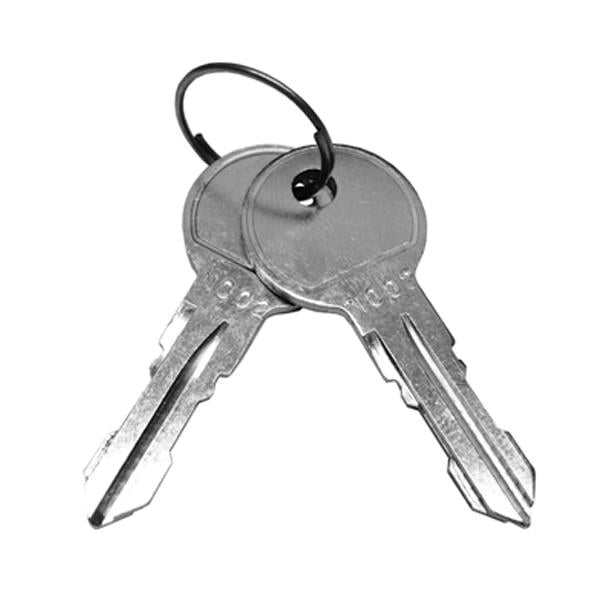 Fitting
The bars come in kit form and you have to assemble them but don't be put off, the instructions are detailed and well illustrated. We've test fitted lots of these kits to our own cars here at MicksGarage and most of them take just under half an hour to fit for the first time. Absolutely everything you need to fit the bars comes in the kit and you even get a tape measure to help with the installation!
Safety
Please remember that it is your responsibility to make sure that every load you are carrying is safely secured to your vehicle. You must be aware of underground car parks and all overhead obstacles, roof bars, boxes and any associated loads add extra height to your vehicle. You must also be aware of cross winds and anything else that has the ability to affect the road handling of your vehicle. You have to be particularly aware of flexible loads such as surfboards, planks of wood etc, these must be properly tethered to the front and rear of your vehicle. Roofboxes must be loaded and used with due care.
Fixed Points - Attaches to bolt holes
This set of roof bars attaches to the original bolt holes on the roof of this car, double check that your car has those bolt holes on the roof - they are normally under a lift up flap on the 4 corners of your roof, where possible we only use roofbar manufacturers that adhere to the original fixing points, it also looks better too and is a lot easier to fit, See example image to left of this

Payment & Security
Your payment information is processed securely. We do not store credit card details nor have access to your credit card information.
Other products to consider...