Bars Design
These beautful silver and aerodynamic Silenzio wing bars bars combine beauty and functionality effortlessly. They also come with a T-Track system on the top of the bars, this allows you to attach most accessories available such as bike racks, roof boxes, surfboard carriers and anything else you can think of. When the T-Track is not in use you can cover this with a rubber insert, this prevents excess noise when travelling.
Roof Type
This set of roofbars will fit this vehicle so long as the vehicle comes with raised roof rails, see the image to get an idea of what raised roof rails looks like, in some markets this car is sold without these rails and therefore a different set of roofbars is required. If you have these raised roof rails then this is the correct set of bars.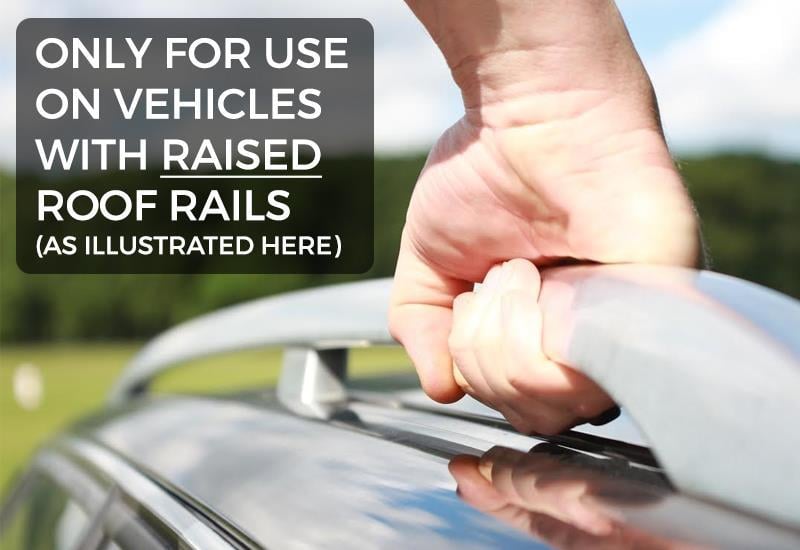 Safety
Please remember that it is your responsibility to make sure that every load you are carrying is safely secured to your vehicle. You must be aware of underground car parks and all overhead obstacles, roof bars, boxes and any associated loads add extra height to your vehicle. You must also be aware of cross winds and anything else that has the ability to affect the road handling of your vehicle. You have to be particularly aware of flexible loads such as surfboards, planks of wood etc, these must be properly tethered to the front and rear of your vehicle. Roofboxes must be loaded and used with due care.
Payment & Security
Your payment information is processed securely. We do not store credit card details nor have access to your credit card information.
Other products to consider...