Technical Specifications
| | |
| --- | --- |
| Material | Aluminium |
| Maximum Load [kg] | 100kg |
| Colour | Silver Aluminium |
| Approvals | TUV and ISO tested |
| Security | Supplied with locks and keys |
| Fixing Method | Attaches to integrated solid roof rails on this car |
| Additional Info | Rubber profiles for sealing the lower tracks after the installation |
| Additional Info | Anodized Aluminium alloy bar equipped with T-track slot |
| Additional Info | T-track cover made of anti-slip EPDM rubber |
| Additional Info | Lower tracks for the connection and the sliding of the feet |
| Dimensions (mm) L x H x W | 1200 x 28 x 50 |
Roof Type
This set of roofbars will fit this vehicle so long as the vehicle comes with solid roof rails, see the image to get an idea of what solid rails looks like, in some markets this car is sold without these rails and therefore a different set of roofbars is required. If you have these rails then this is the correct set of bars.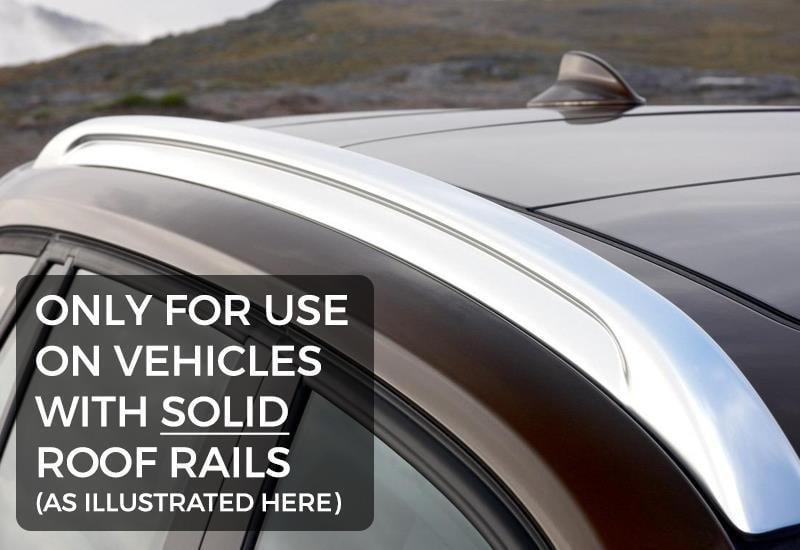 Security
Unlike a lot of our competitors who either supply flimsy locks and keys or charge separately for locks and keys, our roof bars come with quality metal locks and keys included, this will help to prevent theft and give you extra peace of mind.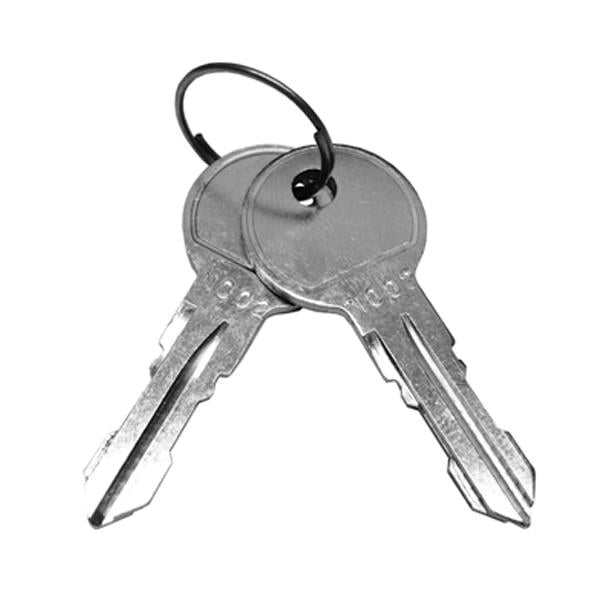 Safety
Please remember that it is your responsibility to make sure that every load you are carrying is safely secured to your vehicle. You must be aware of underground car parks and all overhead obstacles, roof bars, boxes and any associated loads add extra height to your vehicle. You must also be aware of cross winds and anything else that has the ability to affect the road handling of your vehicle. You have to be particularly aware of flexible loads such as surfboards, planks of wood etc, these must be properly tethered to the front and rear of your vehicle. Roofboxes must be loaded and used with due care.
Description
Pair of beautiful aluminium lockable roof bars, complete kit supplied with full simple instructions. This roof rack is ideal for roofboxes, bike racks, surfboards or even that trip to Ikea.
More Details
Roof Bars are essential when it comes to hauling any extra luggage around when your boot space is full or too small. These Nordrive Roof Bars are perfect for the job in hand so whether you're doing a spring clean and getting rid of old junk or heading off on a family holiday in the car and need the extra space they are the perfect accessory for you.

Fitting
The kit comes with everything you need to mount your roof bars. Fitting these bars could not be easier, simply attach them to the rails on your car and tighten them up, it really is that simple, the box also has full step by step fitting instructions.

Design
Like everything Nordrive, these bars combine functionality and looks, easily achieving a great balance of both, Nordrive are synonomous in Europe for their high quality travel products.

Features

- Anodised aluminium alloy bar equipped with a T-track slot
- Complete with Locks and keys
- Under-bar with foot position measurements for a quick installation
- Lower tracks for the invisible connection to the feet
- Rubber profiles for sealing the lower tracks after installation
- T-track cover made of anti-slip EPDM rubber

Payment & Security
Your payment information is processed securely. We do not store credit card details nor have access to your credit card information.
Other products to consider...