Technical Specifications
| | |
| --- | --- |
| Material | Aluminium |
| Maximum Load [kg] | 70kg |
| Security | Supplied with locks and keys |
| Fixing Method | Attaches by clamping to vehicles raised roof rails |
| Approvals | TUV and ISO tested |
| Note | Aerodynamic Shape |
| Colour | Silver Aluminium |
| Dimensions | 23 x 65 mm |
Bars Design
Well what can we say about these bars, they really are beautiful bars without the price tag, they are really low profile which makes them quieter when travelling, they also fit flush the the raised rails on your car with no overhang. This gives your car that really sporty look. So if you want to impress your neighbours and pretend that you are Bear Grylls then these are the bars for you.
Roof Type
This set of roofbars will fit this vehicle so long as the vehicle comes with raised roof rails, see the image to get an idea of what raised roof rails looks like, in some markets this car is sold without these rails and therefore a different set of roofbars is required. If you have these raised roof rails then this is the correct set of bars.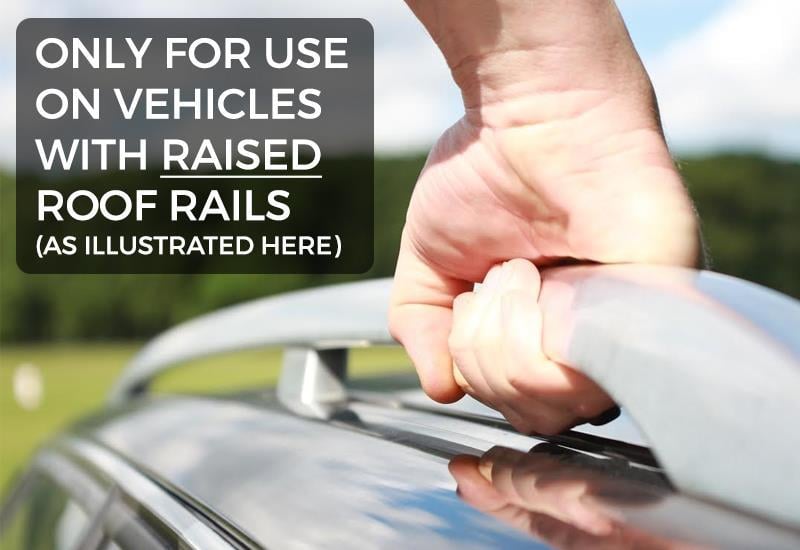 Security
Unlike a lot of our competitors who either supply flimsy locks and keys or charge separately for locks and keys, our roof bars come with quality metal locks and keys included, this will help to prevent theft and give you extra peace of mind.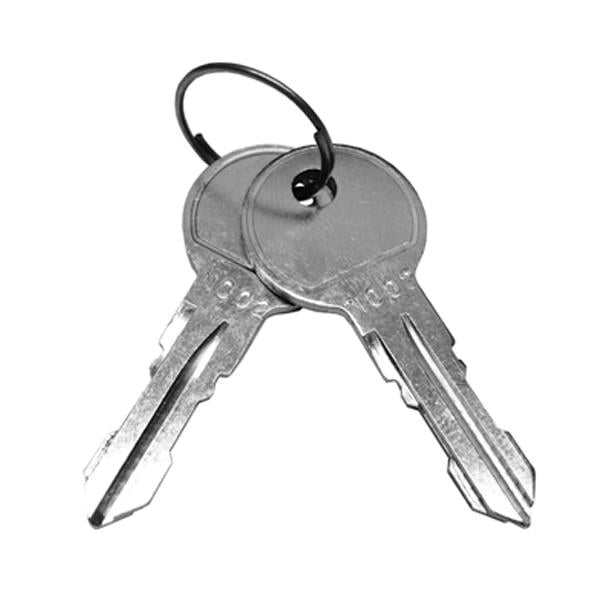 Safety
Please remember that it is your responsibility to make sure that every load you are carrying is safely secured to your vehicle. You must be aware of underground car parks and all overhead obstacles, roof bars, boxes and any associated loads add extra height to your vehicle. You must also be aware of cross winds and anything else that has the ability to affect the road handling of your vehicle. You have to be particularly aware of flexible loads such as surfboards, planks of wood etc, these must be properly tethered to the front and rear of your vehicle. Roofboxes must be loaded and used with due care.
Description
This Aguri Prestige Aluminium set of Roof Bars really goes by its name, Prestige! A neat, lowdown, streamline design they can be fitted in a matter of minutes. Provided with locks and keys they really do stand out from the rest.
More Details
General Info
Aesthetically, the Aguri Prestige bars are probably the slickest in our range of raised roof rail bars. They are designed to sit low to roof, in line with the raised roof rails so they have little impact on the aerodynamics of your vehicle. Because they are so quiet and impact so little you can leave these roof racks in place all year round. No need to take them on and off only when you need them. This means you are always prepared to load something onto the roof of your vehicle when needed.

Fitting
The Aguri Prestige bars are one of the easiest bars to fit among our range. They come preassembled and can go straight onto your vehicle. It's only a matter of adjusting the clamps on each side of the bars into the right position and the tightening them in place. Once everything is tight you can lock them to the roof rails with the locks and keys provided and not have to worry about them again.

Design
The design of the Aguri Prestige is a stand out feature. Not only do they look good but they really perform too. They are light, strong and virtually silent. The functional design of more conventional style bars can sometimes look a bit out of place, especially on modern cars whereas the Aguri Prestige fit right into the lines of any vehicle with raised roof rails and look like an integrated feature of the car's design. The Aguri Prestige bars are made from aluminium and are designed to take loads of 70kgs. The bars are suitable for any load and come in either black or silver which are both durable against scratches. There is also a T-Track system which allows the use of most accessories including roof boxes, bike carriers and surfboard carriers. When the T-track system is not in use there is a rubber seal to reduce wind noise. The clamps have rubber padding which grip to help when mounting but also to prevent scratching to your roof rails. Each mounting point has an integrated locking system so your bars are safely locked to the vehicle.

Features
-Pre assembled for quick and easy installation.
-T-Track system for mounting most accessories.
-Modern look and aerodynamic for silent driving.
-Load capacity of 70kgs
-Meets 'Safety Certificate B' standards
-Adjustable feet for perfect fitment
-Anti-scratch finish and rubber protection feet
-Integrated locking system on each mounting point

Payment & Security
Your payment information is processed securely. We do not store credit card details nor have access to your credit card information.
Other products to consider...